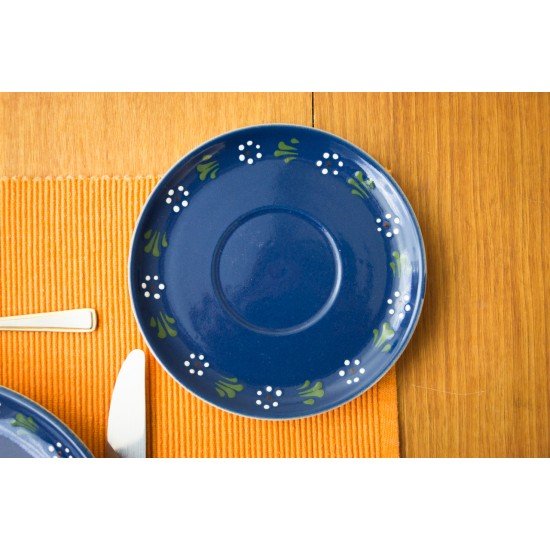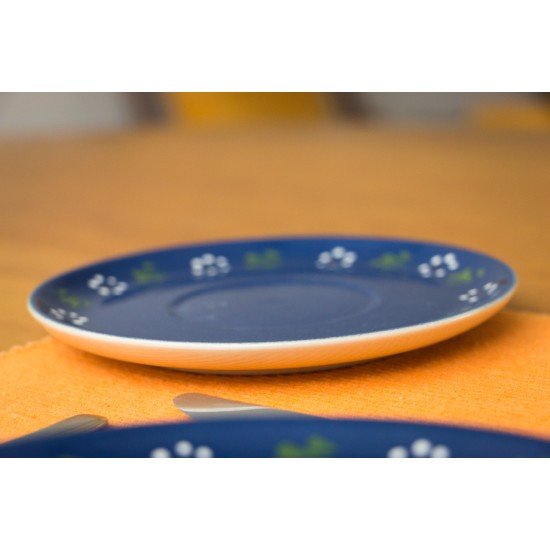 Saucer - Bunzlau blue
"The classic"
1 Saucer
The "Saucer" is freehand labeled and painted.
This "cultural object" conveys for 40 years the impression and coherence but not of "perfection". This makes each piece unique.
Manufacturing peculiarity:
The blue tone of different crockery parts and ordering cycles may vary slightly and is part of this decor.
Product features
Usage
Dishwasher/Microwave
Color
blue
Lettering style
Underglaze freehand
Material
Stoneware
Model
Saucer
Shipping terms
Delivery modalities
In stock
Shipping within
5 - 12 day from Sunday 18.00h
Labeling
Only 1 word/number allowed per name field. Exception double names like e.g. Jean-Pierre
Stock:

5 - 12 days from Sunday 18:00h

Model:

1300-01

Weight:

205.00g